About Us

Our Approach
Building relationships with our dogs through trust, choice and rewarding ways without force, intimidation or physical punishment.
"Trust is the glue of life. It's the most essential ingredient in effective communication. It's the foundational principle that holds all relationships."
~Stephen Covey
Our Story
Jenn's first memory of working with an animal was when she was a toddler with her grandparents collie named "Lassie". He was the foundation of her love for animals. Over the years they fed the squirrels in her backyard, saved baby birds, frogs, grasshoppers and salamanders. Really any life that she could help make better! Her childhood dream was to become a vet. 🙂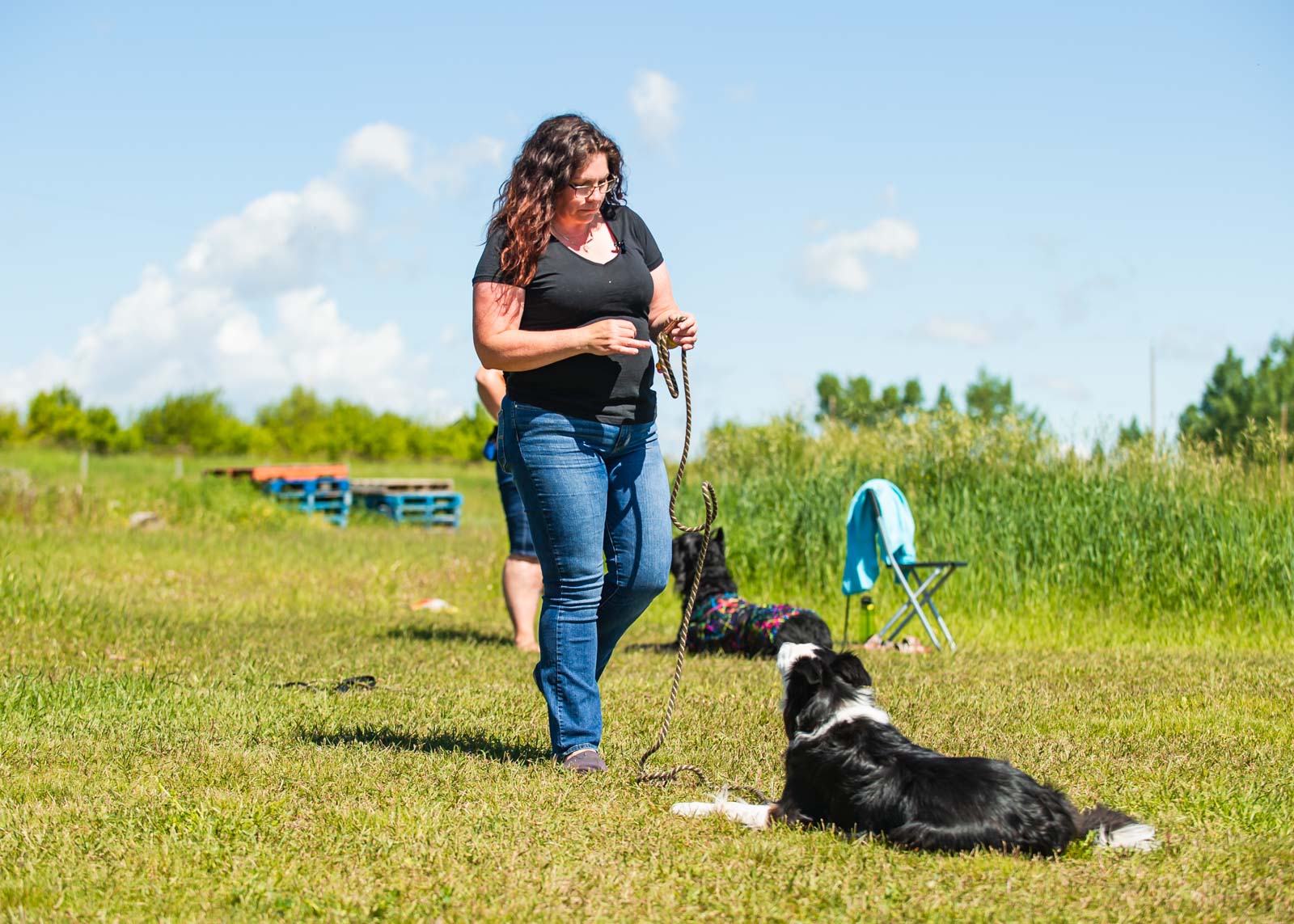 As a teen she stumbled across a job working with a local breeder who had her help clean, groom and just about anything so she could spend hours with puppies, dogs and cats! This is where she got her 1st dog of her own. Odie was a Lhasa Apso and was truly her best companion! He went everywhere with her! When he was seven they took him and her mom's dog to a clicker training class and she realized the power of reward based training! After graduation Jenn went on to study business and spent many years in retail management which has helped her out of her very shy shell and anyone that knows her today would never believe she was shy!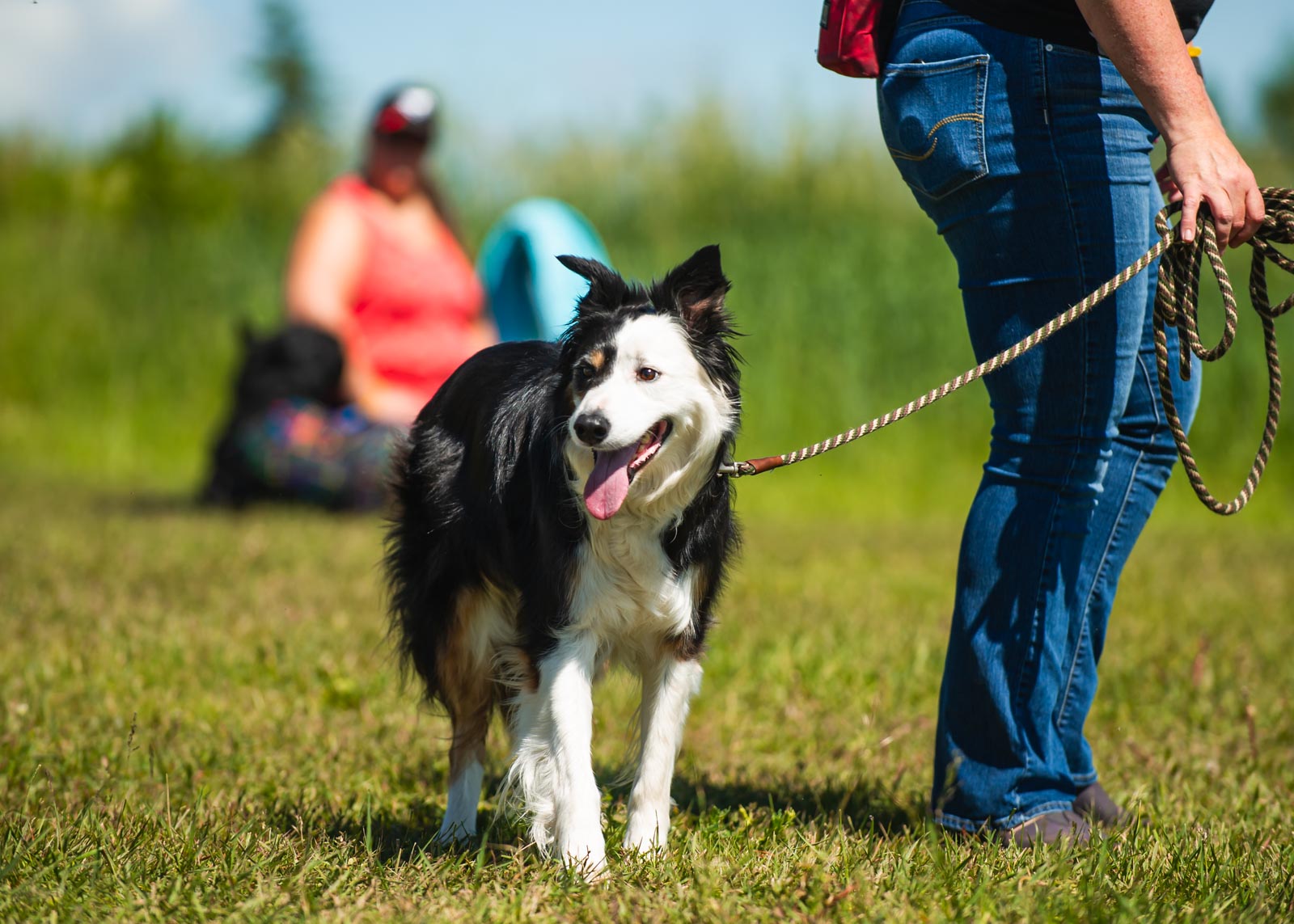 With her husband and their 1st daughter, Jenn moved to Alberta in 2006 where she continued to work in sales but something was missing. So when her beloved Odie passed at the young age of 16 she couldn't bare to go to a home where there was no dog in it.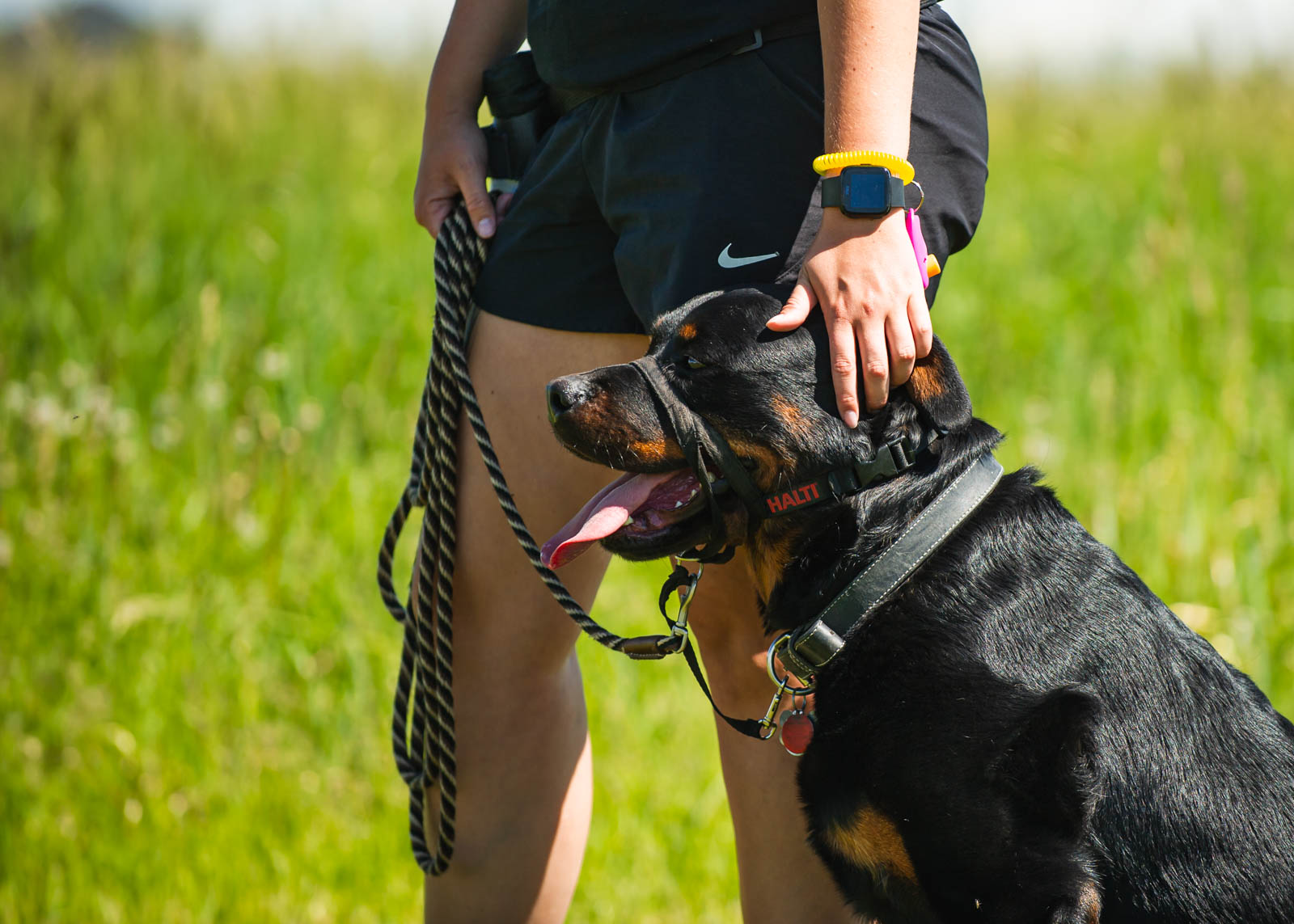 Jenn first adopted a Schnauzer cross, Sydney, from the City of Calgary. He was a young terrier mix with no manners! He was enrolled in classes immediately. Thus, her passion for dog behaviour and training was born. After her first class, she started volunteering. This lead to her take the plunge to becoming a trainer herself. Now Jenn is a Certified Professional Dog Trainer through the CPDT (Certification Council for Professional Dog Trainers), Karen Pryor (KPA-CTP) and ABCDT (Animal Behaviour College). Jenn is Fear Free Certified and sits on the board of the Alberta Force Free Alliance. Jenn is really a Certified Dog Lover! Jenn's enthusiasm, passion for training, dog behavior and education comes out in everything she does.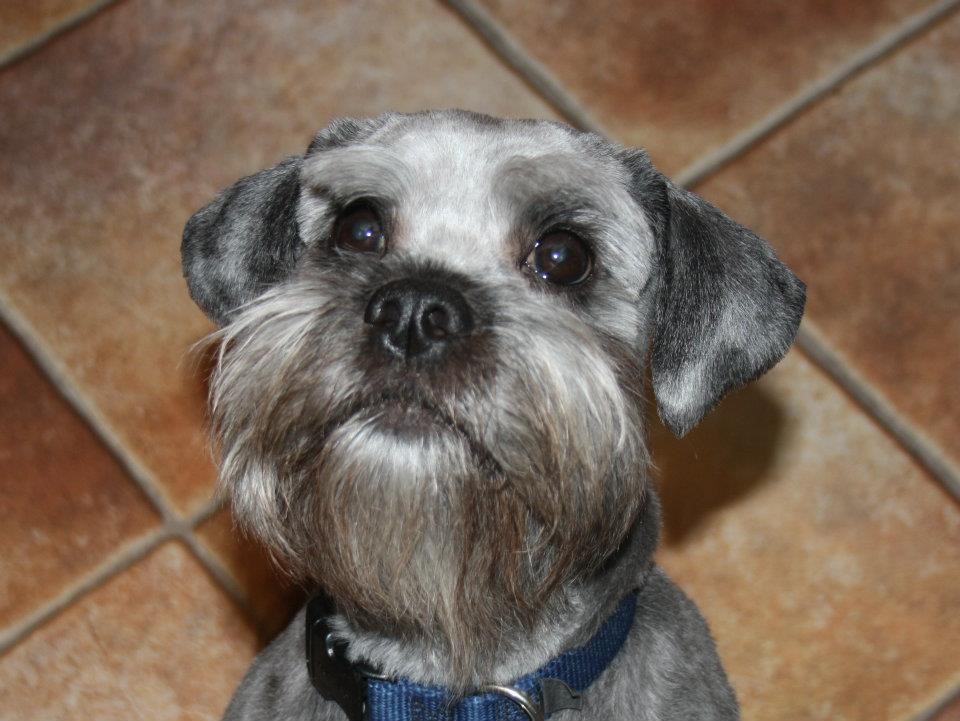 Jenn became a Dog Gone Safe Presenter after realizing how important it is to have the right tools in place when a baby comes home or a new puppy to a home with small children. Jenn goes to schools and clients homes to educate as many people on being safe and happy around dogs.

Jenn and her family have also added to their four-legged family since Sydney came into their lives, which includes Patch, a Border Collie from a working farm in Saskatchewan, Mango, a Coton de Tulear all the way from France, Pika, a Mini Aussie resuce from ARTS and cats Nova & Fergus. Last, but not least, Jenn and her husband, Scott, have two daughters, Kaitlyn, and Allyssa, who both are avid animal lovers themselves. Both girls are very active in showing dogs and helping Jenn with her classes, really trainers in the making!